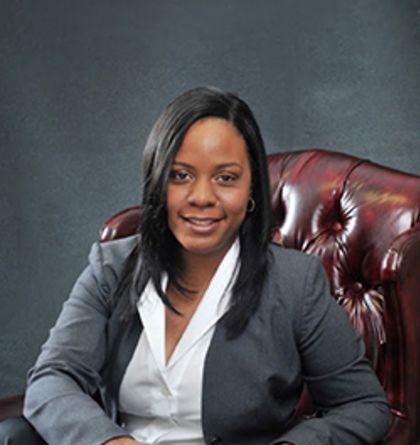 Tonya Stewart
Attorney at Law
It takes grit to stand up to large insurance companies that will do anything to make a dollar. I have gained a reputation as an attorney who will do everything she can to help her clients. After more than a decade of practice and millions of dollars earned in settlements, I have acquired the knowledge, skill, and tenacity that is necessary for an attorney to be successful within my practice areas of personal injury, negligent security, and misdemeanor defense. Use my background as a tool for working towards a favorable result.
More About Me
Effective & Knowledgeable Guidance
Collaborative Approach
Depending on the goals you have for your case, I will work closely with you so I can provide an accurate legal representation on your behalf. Whether you come to my office in Lakeland or Lake Wales, you need an outcome that is most beneficial to you and your unique situation. Throughout our time together, I will apply my legal understanding and create a strategy that is catered to your needs and goals.
Over 13 Years of Relevant Experience
I began my legal career working in a public defenders office. As your misdemeanor defense attorney, I will use the skills I obtained from that position to help fight for the lowest possible penalty for your charge. Since then, I've worked in a law firm that concentrated on personal injury clients. My breadth of knowledge in obtaining positive results is rooted in practice, patience, and persistence.
What my clients are saying about me
"She's a very honest, smart, caring lawyer. I'm so thankful for her because she helped me in my time of need and made things go so smoothly."
D. Gray
"Tonya Stewart is an awesome attorney. If you want the job done right, Mrs. Stewart is the right attorney for the job. She knows her job and is very professional!!!"
J. Alls
"Ms. Stewart is a wonderful attorney who yields amazing results on behalf of her clients. This firm is professional and inviting in every aspect."
L. Nottage
Excellence in the Pursuit of Favorable Results
When searching for an attorney in Lake Wales, Florida, you want someone who will diligently stick up for your rights. I will prioritize your best interests over everything else because that is my duty as your legal representative. No matter what you're up against, it's important to stay positive, especially while pursuing compensation after you've been in a car accident.
People who drive recklessly rarely think about the effects it can have on others. If the other person was texting and driving and caused an accident that injured you as a result, you may be entitled to compensation. I have assisted many clients through the process of seeking justice and financial retribution from the negligent driver that caused them harm. As an experienced car accident attorney, I will strive to achieve a positive result for you.
Negligent security cases often involve an injured person whose harm could have been prevented if certain protective measures were taken more seriously. If an individual harmed you on a company's property and the premises failed to have an active security system, cameras, locks, or lights in place, you may have grounds to file a lawsuit. I can help you gather evidence that proves the company's negligence when it comes to the safety of others.
Misdemeanors may seem minor compared to felonies, but they can still tarnish your reputation or your ability to find a job. My experience with the public defender's office is the resource you need to reduce your charge or eliminate it completely. Call either of my offices in Lake Wales or Lakeland, Florida, to schedule a free consultation today.